Reports of newspapers' death are exaggerated — but after the changes coming in 2009, will we still recognize them?


If you're a tree, you're probably feeling pretty good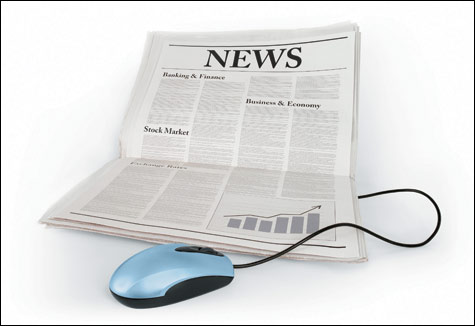 right now. We've long known that the traditional newspaper — a hard-copy compendium of the previous day's events, printed on an obscene amount of wood byproduct — was terminally ill. But two of 2008's big media developments — the Christian Science Monitor's plan to kill its daily print edition outright, and the Detroit News and Detroit Free Press's decision to radically scale back their print operations and refocus online — suggests that the traditional newspaper's death will come sooner than anyone imagined.
But the term "newspaper" has another meaning, too: it's an organization staffed with men and women who report and analyze the news for the public. Newspapers in this sense aren't about to go extinct.

[Click for MORE]



>
AsianWeek to cease print publication Friday

>
Kansan going online-only starting Jan. 10
>
Lee Enterprises warned by NYSE it may be delisted
>
Village Voice Lays Off Nat Hentoff and 2 Others
>
Gannett, Register cuts extend into eastern Iowa
Sphere: Related Content