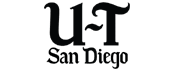 Could the Tribune Co. convince a bankruptcy judge to let it buy The San Diego Union-Tribune? The odds are against it, a bankruptcy specialist said today, but such a purchase wouldn't be unprecedented.
[Click for MORE]
>
McClatchy shares close below $1
>
Latest layoff victim: California chain's founding publisher
>
New Hearst newspapers president: 'Tough decisions' ahead
>
'Columbia Missourian' scales back its print editions
>
How long can newspapers keep delivering the news?
>
Big gains among top 30 newspaper Web sites
>
Chadbourne & Parke named counsel to creditors' committee in Tribune Co. Chapter 11
>
Is the end near for editorial cartoonists?
>
Tim Franklin to step down as editor of The Baltimore Sun
Sphere: Related Content